PREPRESS AND
GRAPHIC DESIGN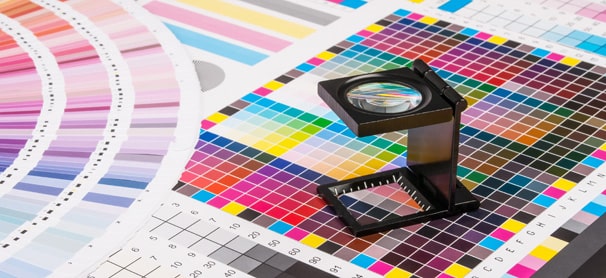 PRE-PRESS
Prepress is a very important process in the printing industry. The process is largely determine the final outcome in print quality . That is why we recommend our clients to follow our instructions below before sending to us the graphic material.
Dear Customers, Please check our guide for sending graphic materials for printing before forwarding it to us.
1 editable file with parameters listed below + 1 preview jpg file for control
file formats: ai, cdr, indd, pdf
Text: outlined
pictures related to graphic send embeded, linked our in attachment
resolution: 300dpi
Color mode: CMYK + Panthone
GRAPHIC DESIGN
The product design is one of the most important element of the marketing and salesment. The product design broadcast the brand and attract the customers attention which can be used to targeting the audianance of our product, for the better salesment.
If your product is new in the market, and still don't have your own visual brand for it, leave the designing procedure to our professional team.
We create the designs of the labels or other packaging plans by the printing standards, in vectorgraphic formats, according our customers request and ideas. We creating mokcups from the finished design, for the better visualization the future product.
Which kind of graphic designs we create?
Designing product labels according our customers requests
We creating doypack packagings, from first steps- designing, to producing it.
We hire any kind of designing in 2D, feel free to contact us.
  logistical labels
blank labels
Barcode labels
QR-code labels
transport labels
flammable material marking labels
warning labels
Stock labels
Security labels
labels for discounts sales
  Special labels
Labels for prize games
sticker for loyality programmes
Wrap around labels
Piggyback labels
Metallic shine labels
Hot-cold foil labels
Fluorescent labels
Waterresistant labels
labels with variable data
 Services
Printing with UV ofset and flexo printing machines
graphic design
Prepress
Screen printing
Embossing - hot and cold foiling
Cutting raw material to size
Creating printing plates
label roll positioning
Product labels for different industries
Labels for food industries
Labels for beverage industries
Labels for chemical industries
Labels for farmaceutical industries
Labels for vehicle industries
Labels for oil industries
Labels for detergents
Labels for cosmetic industries 
 Services
Printing with UV ofset and flexo printing machines
graphic design
pre-press
Screen printing
Embossing - hot and cold foiling
Cutting raw material to size
Creating printing plates
label roll positioning
Labeler machines
half-automatic labeler machines
automatic labeler machines
labeler machines for two side labelig
labeler machines for one side labelig
Labeler machines for any shape of packaging