Our goal is to serve the packaging industry market as widely as possible, therefore we are constantly expanding our production lines.
As part of our latest project, we are expanding our equipment with a Srink Sleeve machine, which allows us to provide solutions to our existing and new customers in a new market segment.
The popularity of Shrink Sleeve - also known as shrink label - lies in the practicality and usability of the design, as it provides us with the entire product surface to display our brand.
The advantages even the waterproofness, so it is most often used on products that come into direct contact with water, for example yogurt bottles, various soft drink bottles, dairy products, and toiletries - hair shampoos, shower gels.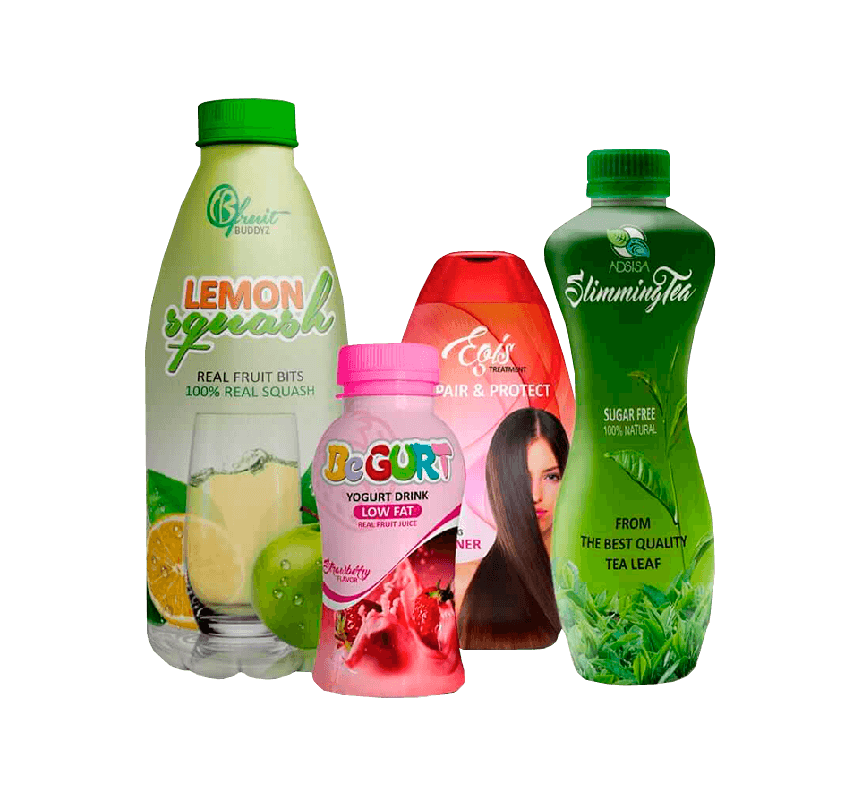 logistical labels
blank labels
Barcode labels
QR-code labels
transport labels
flammable material marking labels
warning labels
Stock labels
Security labels
labels for discounts sales
  Special labels
Labels for prize games
sticker for loyality programmes
Wrap around labels
Piggyback labels
Metallic shine labels
Hot-cold foil labels
Fluorescent labels
Waterresistant labels
labels with variable data
 Services
Printing with UV ofset and flexo printing machines
graphic design
Prepress
Screen printing
Embossing - hot and cold foiling
Cutting raw material to size
Creating printing plates
label roll positioning
Product labels for different industries
Labels for food industries
Labels for beverage industries
Labels for chemical industries
Labels for farmaceutical industries
Labels for vehicle industries
Labels for oil industries
Labels for detergents
Labels for cosmetic industries 
 Services
Printing with UV ofset and flexo printing machines
graphic design
pre-press
Screen printing
Embossing - hot and cold foiling
Cutting raw material to size
Creating printing plates
label roll positioning
Labeler machines
half-automatic labeler machines
automatic labeler machines
labeler machines for two side labelig
labeler machines for one side labelig
Labeler machines for any shape of packaging